Originally casted as a continuity background performer when the production first moved to Vancouver, BC to film Season 2, Edwin accepted an offer to audition for the role of a "Wounded Man" in Episode 8 of Season 2, titled "Death March". He is known as Fighter 7 in Falling Skies.
Appearances
Edit
Edwin Rodriguez along with Abi Centrik, Joleigh Schultz, Nestor de la Zerda, Ieisha Auyeung, Jason Wingham, Jon Johnson, Alan Mac Farlane, Colin Corrigan, Brad Kelly, Kevin Haaland, Ty Olsson, Rob Hayter, Luvia Petersen & Toby Levins have all made an appearance in CW's The 100.
Edwin Rodriguez along with Laci J Mailey, Brad Kelly, Doug Jones, Ty Olsson, Nathan Mitchell, Woody Jeffreys, Rob Hayter, Michael Rogers, Christopher Pearce, Daniel Martin, Ronald Patrick Thompson, Colin Corrigan, Michael Bean, Billy Wickman, Mark Gibbon, James Tyce, Darren Moore, Tom Stevens, Jason Wingham, Kevin Haaland, Zack Daniels, Nico Amoroso, Abi Centrik, Greg Zach, Sylvesta Stuart & Michael Antonakos have all made an appearance in CW's Arrow.
Edwin Rodriguez is one of the Bridge Crew members aboard the USS Enterprise in "Star Trek: Beyond".
External Links
Edit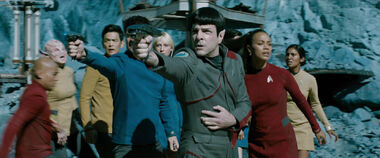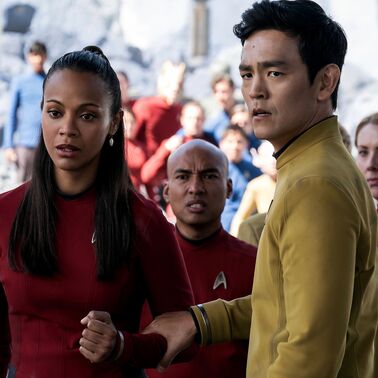 Ad blocker interference detected!
Wikia is a free-to-use site that makes money from advertising. We have a modified experience for viewers using ad blockers

Wikia is not accessible if you've made further modifications. Remove the custom ad blocker rule(s) and the page will load as expected.