Rebecca Mason
Comments

4
247pages on
this wiki
Rebecca Mason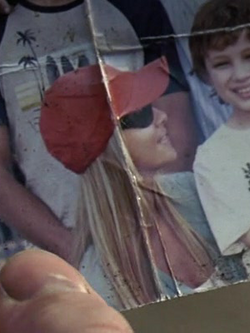 Appeared in
{{{Appearances}}}
Occupation
{{{Occupation}}}
Date of birth
{{{Birth}}}
Date of death
{{{Death}}}
[[:Category:{{{Images}}}|Images]]
Rebecca Mason was the wife of Tom Mason and the mother of Hal, Ben and Matt Mason. She was killed before the retreat from Boston by Skitters.
Pre retreat From BostonEdit
Rebecca Mason was married to Tom Mason, an American History professor at Boston University, and they had three children: Hal, Ben and Matt. She was usually the peacekeeper when Hal and Ben fought, and usually knew just what to say. When the Skitters invaded and started attacking human cities, Tom joined the Massachusetts Militia to protect his family.
One day, Tom was supposed to go and collect supplies for the family but he had little sleep and Rebecca didn't want to wake him. So she asked Tom's close friend, Dr. Michael Harris, to help her. On their way back, they were caught by Skitters and Michael abandoned Rebecca believing that his medical skills would be needed to save other humans. This led to Rebecca's death. Tom later found his wife dead and he realized that Michael must have been with her since he knew that the bag she carried was much too heavy for her alone.
Although it has been shown that Tom was very dearly in love with his wife and he has been grieving for her since her death, he seems ready to move on given that he has shown his feelings for Dr. Anne Glass in the season one finale when he kisses her goodbye and many instances in season two