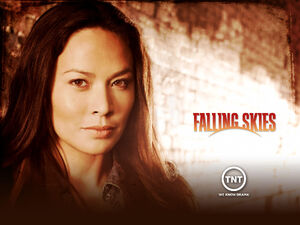 I have thought about why the skitters invaded earth in the first place since the very beginning of the show. Most people who watch the show would come to the conclusion that they use children for slaves and use water and other resources they need that we have.
SPOILERS
But after tonight's episode seeing that the skitters are actually slaves Themselves did not surprise me.
What it seems is that the tall creatures that are featured briefly are the actual invaders. Going off of the assumption that these creatures have been going to other civilized/intelligent planets and harnessing the children/youth of said planets for their slave army is a very likely scenario.

Assuming that this information is somewhat accurate Rick and Ben were more or less turning into skitters before their harness' were removed might also be a possibility.

Something that should also be noted is the strong grip the skitters have over Rick, if anything he could of been/is still leaking information to the skitters. What drew me to this conclusion is his sudden exit from the end of tonight's episode as soon as Pope fired the bullet through the mech as well as his strange behavior towards his father and peers.. He could of not liked the noise of the gunshot or he could of gone to warn the skitters. Only time will tell.